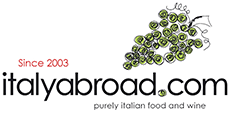 Spend £50.00 and get free delivery
£5.95 DELIVERY CHARGE
FREE DELIVERY FOR ORDERS ABOVE £50

Earn 11 reward points on this produce
Arancino (20cl), Morelli

Earn 11 reward points on this produce
Why we love it
Arancino is liqueur similar to Limoncello, made with oranges instead of lemons, and the oranges come from Sicily. As per the Limoncello, the ingredients used are alcohol, oranges and sugar, no preservatives or additives and using a recipe that has been handed down from generation to generation.

Morelli was possibly the first to produce the Arancino and in fact is orange liqueur is an award winning drink, has won the World Spirit Competition in the category "liqueur".

The Arancino is obtained leaving the zest of Sicilian oranges to macerate in pure alcohol for several days until the color and flavour are released, water and sugar are then added and the Arancino is ready to be enjoyed chilled, keep in the freezer and drink on his own as a digestive or use it in the preparation of a cocktail.
The artisan who made it
Under the current generation, the Liquorificio Morelli, originally called the Antica Grapperia Toscana, has been going from strength to strength, producing liqueurs and spirits of the highest quality. The credo of this Tuscan distillery is the belief in using only the best natural ingredients for its products and using the family recipes they have used for centuries that have resulted in them winning a large number of awards. Liquorificio Morelli has a varied product range, spanning from Limoncino or Arancino to Grappa and Amaro.
Be the first to review this product and you will receive a £10 voucher