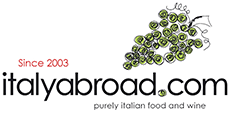 Spend £50.00 and get free delivery
£5.95 DELIVERY CHARGE
FREE DELIVERY FOR ORDERS ABOVE £50

Earn 39 reward points on this produce
Passito di Pantelleria, Abraxas (50cl)

Earn 39 reward points on this produce
Why we love it
This Passito di Pantelleria, made only with with the best Zibibbo grapes left to dry outside under the Pantelleria sun is elegant, with a rich and complex nose with notes of apricot and peach, in the mouth it is refreshing, elegant, with mineral notes.

Passito di Pantelleria is considered one of the best Italian dessert wines and Abraxas is an outstanding example.
The artisan who made it
Located right in the heart of the Mediterranean Sea, on the beautiful island of Pantelleria, there is the Abraxas winery. This is a wondrous paradise, surrounded by crystal clear water and green mountains with truly fantastic weather all year round. Pantelleria is best known for its Moscato di Pantelleria, the most famous Italian dessert wine, produced with Zibibbo grapes left drying outside under the Mediterranean sun. This winery was founded in 1999 when Calogero Mannino, a former Minister of Agriculture, fell in love with the island and made the decision to begin his winemaking adventure with the intention of making wines capable of transmitting the magic of Pantelleria.
Be the first to review this product and you will receive a £10 voucher