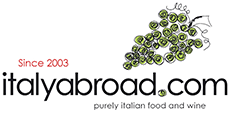 Spend £50.00 and get free delivery
£5.95 DELIVERY CHARGE
FREE DELIVERY FOR ORDERS ABOVE £50

Earn 12 reward points on this produce
Gavi di Gavi, I Moncalvi (75cl)

Earn 12 reward points on this produce
Why we love it
Simply a fantastic Gavi di Gavi, from a small estate located right in the heart of the Gavi area in one of the most vocated area, Rovereto. Obtained from selected hand picked Cortese grapes, this wine is the perfect example of a Gavi di Gavi wine. Fresh, light, with a fruity nose with recognisable apple hints, a good acidity, plenty of flavour and a never ending mineral finish. An award winning wine with a fantastic value for money
The artisan who made it
The I Moncalvi winery is now run by Mauro, the current generation, and Mauro is very passionate about his wines. The vineyards, mainly Cortese used to make Gavi but also a bit of Barbera and Dolcetto, are located in the heart of the Gavi area, in the province of Alessandria, in Piedmont, and are between twenty and fifty years old and together with the location, produce wonderful, high quality wines different from the others in the area. Mauro is so devoted to making the best wines he can, that he only uses the very best grapes to produce them, the remaining are usually sold to nearby wineries.

Mike - 05/05/2017
Came across this site by chance, bought a few wines, and this Gavi is the best I ever tried

Brenda - 20/04/2017
When I read the description for this wine, I just knew it would be perfect to take along to a party my friend and her husband were having for their 40th wedding anniversary. Everyone had a taste of it and we all agreed it is a great wine and I've had everyone asking me where I got it from so they can buy some for themselves.