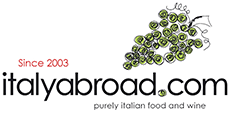 Spend £50.00 and get free delivery
£5.95 DELIVERY CHARGE
FREE DELIVERY FOR ORDERS ABOVE £50

Earn 29 reward points on this produce
Vin Santo, Tenuta San Jacopo (50cl)

Earn 29 reward points on this produce
Why we love it
Description to follow.
The artisan who made it
At the beginning of the century, three brothers from Milan, Vanni, Carlo and Marco Cattaneo , bought a decadent Tenuta San Jacopo (an 18th century estate) with the idea of bringing it back to its former glory. Their goal was to produce "great Tuscan and Chianti" wines, elegant and refined. They restored the old vines and then planted new ones wherever restoration wasn't possible and they decided to follow organic cultivation methods. As well as quality wines, the estate also produces a very limited quantity of organic olive oil which they obtain from the olive trees surrounding the vineyards.
Be the first to review this product and you will receive a £10 voucher