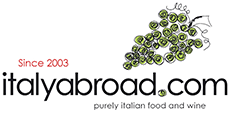 Spend £50.00 and get free delivery
£5.95 DELIVERY CHARGE
FREE DELIVERY FOR ORDERS ABOVE £50
Wine Club Testimonials
Great wines, fantastic service, cant wait for the next case
Wine Club "Solo Due"
"Solo Due" is the perfect wine club option if you want to start your Italian wine journey. Our wine experts will send you every month 2 bottles of wine, all made by small producers, that will introduce you to the wonderful world of Italian wine with over 1000 grapes grown and thousands of wines made.
Italian wines are not the ones available from supermarkets and this option will change your perception. By joining the Italyabroad.com wine club you will also be saving at least 10% on every case and 25% on all our wine tastings and wine events and you can cancel the membership at any time.