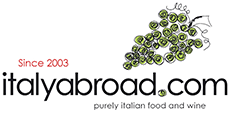 Spend £50.00 and get free delivery
£5.95 DELIVERY CHARGE
FREE DELIVERY FOR ORDERS ABOVE £50
Earn 29 reward points on this produce
Grappa 98 Bianca, Morelli (70cl)
Earn 29 reward points on this produce
Why we love it
Grappa is an Italian spirit, strong, brandy-like, drink made from grape skins, stems and seeds left over after pressing the grapes for wine. Made to celebrate the 98th birthday of the Morelli distillery, this splendid grappa is made with a selection of Tuscan grapes and is the perfect gift for the grappa lover, pure, fine, persistent, dry, harmonious and delicate on the palate. If you are a grappa novice then we suggest to get the 98 Invecchiata.
The artisan who made it
Under the current generation, the Liquorificio Morelli, originally called the Antica Grapperia Toscana, has been going from strength to strength, producing liqueurs and spirits of the highest quality. The credo of this Tuscan distillery is the belief in using only the best natural ingredients for its products and using the family recipes they have used for centuries that have resulted in them winning a large number of awards. Liquorificio Morelli has a varied product range, spanning from Limoncino or Arancino to Grappa and Amaro.
Be the first to review this product and you will receive a £10 voucher