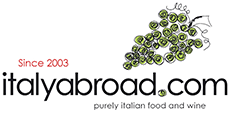 Spend £50.00 and get free delivery
£5.95 DELIVERY CHARGE
FREE DELIVERY FOR ORDERS ABOVE £50

Earn 10 reward points on this produce
Sparkling Rosé, La Farra (75cl)

Earn 10 reward points on this produce
Buy a case of 12 and save £16.19
(price per bottle £9.15 )
Why we love it
There is no such a thing as the Prosecco Rose', Prosecco can only be white because Glera grapes are white, so this sparkling wine is a blend of glera and raboso both vinified according to the charmat method, with the second fermentation taking place in the tank. The result is a pink spumante with an elegant color and a very fruity nose with strawberries and cherries notes, crisp, dry and light in the mouth.
The artisan who made it
Right in the middle of the Valdobbiadene region in Veneto , at the heart of the Prosecco superiore area, is located the La Farra winery and vineyards, owned by the three Nardi brothers and their sister. La Farra have been making Prosecco and sparkling wines seemingly forever and yet it is only in the last 20 years that they have started bottling wine under their own name and are now one of the most appreciated Prosecco.
Be the first to review this product and you will receive a £10 voucher