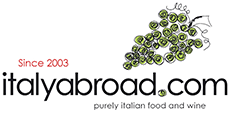 Spend £50.00 and get free delivery
£5.95 DELIVERY CHARGE
FREE DELIVERY FOR ORDERS ABOVE £50
Earn 17 reward points on this produce
Syrah, la Source (75cl)
Earn 17 reward points on this produce
Buy a case of 12 and save £20.98
(price per bottle £15.74 )
Why we love it
Made with hand picked Syrah grapes grown on the slopes of the Alps and the second fermentation "sur Lies", the result is a unique, elegant Syrah, with a rich and spicy nose. In the mouth it is full, smooth, velvety with a fruity taste and a never ending finish of red cherry. Outstanding!
The artisan who made it
A group of young winemakers decided to work together and this is how the La Source winery was born, with Stefano as its soul. Born to a wine expert, Stefano decided to follow in his father's footsteps, after having worked his way through Italy, and in 2005, came back to his village to take the reins of the winery and its six hectares of vineyards where they produce wines such as Torrette, Chardonnay and Gamay. The region of Valle d'Aosta is famed for its mountains and the wine production is very small and limited but regardless of the limitations, its wines have characteristics that cannot be found anywhere else and they are definitely worth trying.
Be the first to review this product and you will receive a £10 voucher