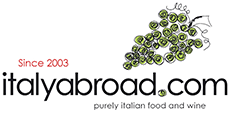 Spend £50.00 and get free delivery
£5.95 DELIVERY CHARGE
FREE DELIVERY FOR ORDERS ABOVE £50

Earn 18 reward points on this produce
Piemonte Albarossa Macchiaferro DOC, l'Armangia (75cl)

Earn 18 reward points on this produce
Buy a case of 12 and save £22.79
(price per bottle £17.09 )
Why we love it
The Albarossa grape variety was created by Professor Dalmasso in 1938 and never put into production. It's an old cross between Nebbiolo di Dronero and Barbera. More than 10 years ago, l'Armangia's producers decided to plant this variety and were pleasantly surprised by this wine, which has a deep red color (hence the name "iron tinter") and an explosive fruit on the nose. The grapes obtained from this vineyard are rich in polyphenols, sugar, acidity and fruit flavours. The beginning of harvest can fall between Sept. 20th and October 10th, based upon the weather pattern of the season. Traditional vinification in steel and oak vats is immediately followed by the storage of the product in oak casks having a capacity of 2,000 litres each, for a 14 months period.. The Piemonte Albarossa Macchiaferro DOC can last from between 5-6 to 8-9 years, depending on the vintage and proportionally to alcohol, colour and acidity. It has a deep Ruby red colour with purple tones changing to garnet red after a few years of ageing. The bouquet is remindful of stone-fruit, strawberries, plum and almonds. Tasty and full-bodied, occasionally crisp, it is tannic in its juvenile stage. When young, it harmonizes with red and grilled meat; later, with game, roast and cheeses. Serving temperature: 17-19°C.
The artisan who made it
The L'Armangia winery have been making wines in Canelli, Piedmont, from 1850, and today they are amongst the top wineries of the area particularly with regard to growing and producing Barbera d'Asti and Moscato D'Asti. Ignazio, the owner and winemaker, is not your conventional winemaker, he knows his grapes as if they are his own sons and daughters and he knows what they can produce and he firmly believes in the Barbera d'Asti grape, but also grow a variety of other grapes including Albarossa, Sauvignon Blanc, Chardonnay and a very small vineyard of Pinot Nero that makes an amazing wine.
Be the first to review this product and you will receive a £10 voucher