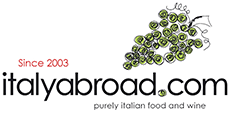 Spend £50.00 and get free delivery
£5.95 DELIVERY CHARGE
FREE DELIVERY FOR ORDERS ABOVE £50

Earn 10 reward points on this produce
Monferrato Rosso, I Moncalvi (75cl)

Earn 10 reward points on this produce
Buy a case of 12 and save £13.19
(price per bottle £9.89 )
Why we love it
Description to follow.
The artisan who made it
The I Moncalvi winery is now run by Mauro, the current generation, and Mauro is very passionate about his wines. The vineyards, mainly Cortese used to make Gavi but also a bit of Barbera and Dolcetto, are located in the heart of the Gavi area, in the province of Alessandria, in Piedmont, and are between twenty and fifty years old and together with the location, produce wonderful, high quality wines different from the others in the area. Mauro is so devoted to making the best wines he can, that he only uses the very best grapes to produce them, the remaining are usually sold to nearby wineries.
Be the first to review this product and you will receive a £10 voucher