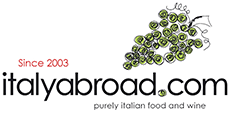 Spend £50.00 and get free delivery
£5.95 DELIVERY CHARGE
FREE DELIVERY FOR ORDERS ABOVE £50
Earn 14 reward points on this produce
Aglianico Irpinia, La Molara (75cl)
Earn 14 reward points on this produce
Buy a case of 12 and save £17.39
(price per bottle £13.04 )
Why we love it
A big, smooth, fruity red wine, this Aglianico is a fantastic red wine made with grapes in vineyards located in the commune of Taurasi and aged for 6 months in Tonneaux barrels, resulting in a fruity, very smooth and rich red wine. The Aglianico is a wine that has the potential to age but also can be drunk young.
The Aglianico grapes is mainly grown in Campania and Basilicata and for more information you can visit our grape guide in the
community
section
The artisan who made it
The La Molara winery was founded at the beginning of the century by a group of four friends who are very passionate about wine. Led by Riccardo Morelli, they initially bought only a few hectares of vineyards and decided to buy in the heart of the DOCG area Taurasi, in Campania, where they produce the typical Campania wines, from Aglianico to Taurasi and from Greco di Tufo to Fiano di Avellino.
Be the first to review this product and you will receive a £10 voucher