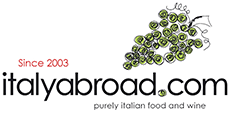 Spend £50.00 and get free delivery
£5.95 DELIVERY CHARGE
FREE DELIVERY FOR ORDERS ABOVE £50
Tuscany Wine Tour
Thursday 21st September - Tenuta San Jacopo
The beautiful Tenuta San Jacopo. It's a gorgeous estate perched on a hill right in the middle of the Chianti area with stunning views over the Lounge by the pool, sit on the patio, sip an espresso, or maybe a glass of rosso and enjoy your stay, this is everything you imagined Tuscany to be, throlling hills and beautiful weather.
Friday 22nd September - Harvesting
We will be helping Tenuta San Jacopo
harvesting in the morning and then have lunch all together and you can spend the afternoon sunbathing by the pool or harvesting more grapes
Saturday 23rd September – La Maremma
Off to taste some of the best wines from Maremma. We will be heading to Cacciagrande winery where will be tasting with Bruno some of their award winning wines and we will have lunch all together. Fantastic!
Sunday 24th September – Montalcino
and Chianti Classico
We head to Castelnuovo Berardenga, in the heart of the Chianti Classico area, where will be visiting La Casaccia to taste their wines
with an introduction about the characteristics of the wine, terroir and ageing process from the oenologist and we will have lunch there, after lunch we will enjoy a visit to the hilltop town of Montalcino which is really something to see, for more vino rosso and Tuscan food
at Le 7 Camicie winery.
For more information call 08452 69 4324 or email
[email protected]
Invite a Friend