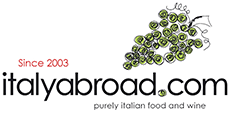 Spend £50.00 and get free delivery
£5.95 DELIVERY CHARGE
FREE DELIVERY FOR ORDERS ABOVE £50

Earn 15 reward points on this produce
Modena Balsamic Vinegar IGP Aged (250ml)

Earn 15 reward points on this produce
Why we love it
Obtained from a rigorous process of slow cooking and concentrating, this Modena Balsamic Vinegar is aged in oak barrels to unlock its sweet, full bodied and flavourful qualities. This aged Modena Balsamic vinegar can be used on anything, from bread to salads, from cheeses to ice cream, you only need a few drops. This is a proper Balsamic vinegar with no colourings, thickening agents, caramels or preservatives.
The artisan who made it
Acetaia Terra del Tuono was first created in 1892 when the Zini family started to produce Aceto Balsamico di Modeno using grapes grown in their own vineyards. The company is still in business today and is run by the same family who continue to follow their old traditional recipes, which have been passed down from the founder, to produce their unique Modena Balsamic Vinegar which is then aged in barrels made of different types of wood and each one adds a particular flavour to the balsamic.
Be the first to review this product and you will receive a £10 voucher