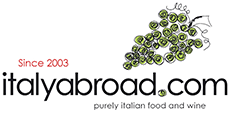 Spend £50.00 and get free delivery
£5.95 DELIVERY CHARGE
FREE DELIVERY FOR ORDERS ABOVE £50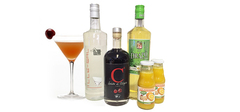 Earn 79 reward points on this produce
Blood and Sand Cocktail, Italyabroad.com (2x1L - 1x70cl - 2x20cl )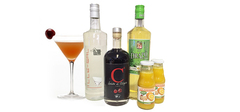 Earn 79 reward points on this produce
Size
2x1L - 1x70cl - 2x20cl
Why we love it
This is another level! This cocktail, though really easy to make, is for the connoisseurs! It regroups three of our fantastic spirits: - our Vodka by Illegal Vodkas, nice, pure Vodka obtained by the triple distillation of one only wheat. The 37.5% alcoholic beverage guarantees equilibrium and vigor. - our Cherry Liqueur by Morelli, made using only Tuscan cherries... An absolute masterpiece! - - and our Vermouth Drapo Bianco by Turin Vermouth, a sweet, soft, delicate Vermouth but with a strong character which exalts the right harmony of intense and enveloping flavors by making it rich and complex. To complete the ingredients of the tastiest Blood and Sand Cocktail, you get 2 bottles of our Organic Orange Juice by Punto Verde made with 80% fruit and only 20% water and cane sugar! Enjoy a 10% Discount on this mixed case and save up to £8! How to prepare a Blood and Sand Cocktail? - Fill a shaker with ice cubes. - Add all ingredients. - Shake and strain into a cocktail glass. - Garnish with a cherry.
The artisan who made it
At Italyabroad.com we like to think that we discover and then import Italian gems from small, little known, yet dedicated, Italian producers. We then make them available to all our customers and by tasting them, you will embark on a fantastical journey through the real flavours of Italy. We love travelling the length of Italy looking for unknown producers and wine and food and bring back with us.
Be the first to review this product and you will receive a £10 voucher