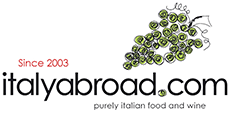 Spend £50.00 and get free delivery
£5.95 DELIVERY CHARGE
FREE DELIVERY FOR ORDERS ABOVE £50
Earn 1 reward points on this produce
Cola, Sole Rosso (200ml)
Earn 1 reward points on this produce
Why we love it
Organic, caffeine free, cola, a fantastic refreshing soft drinks. A real coke without the bad stuff.
The artisan who made it
Located inside the Brughiera natural park in the province of Como, Lombardy, Fava Bibite is a small artisan company that has been making soft drinks for more than fifty years.

A family business that has always believed in the pursuit of quality: from using the best ingredients, to, accurate laboratory controls, and a very modern plant as to guarantee the best possible product.
Be the first to review this product and you will receive a £10 voucher