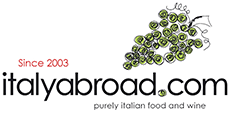 Spend £50.00 and get free delivery
£5.95 DELIVERY CHARGE
FREE DELIVERY FOR ORDERS ABOVE £50

Get in touch if you would like to be informed when back in stock
Earn 4 reward points on this produce
41° Parallelo (Farmhouse Ale), Birrificio Pontino (33cl)

Get in touch if you would like to be informed when back in stock
Earn 4 reward points on this produce

Why we love it
Discover this light beer with its luxurious white foam. The smell prevails esters of fruits and classic notes of brett. In the mouth, you can taste the dryness helped by a slight note of acidity that enhances the flavour of kiwi . Finally, the right amount of classic American hops prepares us for the next sip in a vicious circle without end!
The artisan who made it
The Pontino brewery is a craft brewery located in Lazio in the Pontino area, on the border with Campania and started, like many of our craft brewery, in a garage, where a group of friends started making beers as a pastime until it eventually grew into a full time job and yet, the passion is still there. Using only local raw materials, combined with the purest water from the local spring, the beers have a strong local imprint.
Be the first to review this product and you will receive a £10 voucher