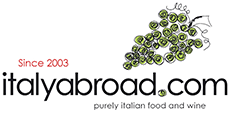 Spend £50.00 and get free delivery
£5.95 DELIVERY CHARGE
FREE DELIVERY FOR ORDERS ABOVE £50

Earn 14 reward points on this produce
Viognier, Cacciagrande (75cl)

Earn 14 reward points on this produce
Buy a case of 12 and save £17.39
(price per bottle £13.04 )
Why we love it
Here, we have an outstanding wine made with a French grape only grown in Tuscany, particularly in the Maremma area, where it has found a perfect climate. The wine, with a dark yellow color due to the thick skin of the grape, has an intense and rich nose with plenty of fruit, from pineapple to banana. In the mouth, it is elegant, oily, with fruity flavour and very persistent.
The artisan who made it
The Cacciagrande winery is located in Maremma, south-western Tuscany, bordering the Ligurian and Tyrrhenian Seas, a few kilometres away from the medieval town of Castiglione della Pescaia. Surrounded by truly breathtaking views, Bruno produces fantastic wines using the traditional and ever present Sangiovese grape along with more international varieties such as Petit Verdot and Viognier that have found in Maremma a new home.
Be the first to review this product and you will receive a £10 voucher