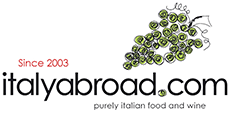 Spend £50.00 and get free delivery
£5.95 DELIVERY CHARGE
FREE DELIVERY FOR ORDERS ABOVE £50

Earn 12 reward points on this produce
Piemonte DOC "Cortese", Icardi (75cl)

Earn 12 reward points on this produce
Buy a case of 12 and save £15.59
(price per bottle £11.69 )
Why we love it
This white DOC wine is made using 100% Cortese grapes. It has a straw yellow colour. On the nose, hints of pleasant fruits, flowers and ripe peach can be smelled. It is well balanced in taste: acid and soft. Serving temperature: 12°C. Food matchings: hors d'oeuvres, appetizers, fresh cheese and fish.
The artisan who made it
The Icardi winery, located in Piedmont, is run by brother and sister Claudio and Mariagrazia,they have taken over from their father, who founded the winery. Claudio is an oenologist and a firm believer in organic methods and as such, some of their vineyards are grown following biodynamic techniques. Mariagrazia, on the other hand, works in the winery and travels around the world to promote their wines and have vineyards in some of the best area of Piedmont, from Barolo to Barbaresco, from Asti, to Alba, including a small vineyard of Pinot Nero.
Be the first to review this product and you will receive a £10 voucher