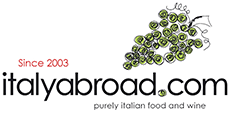 Spend £50.00 and get free delivery
£5.95 DELIVERY CHARGE
FREE DELIVERY FOR ORDERS ABOVE £50

Earn 13 reward points on this produce
Passerina, Ciavolich (75cl)

Earn 13 reward points on this produce
Why we love it
The Passerina is a native Abruzzo grape rediscovered only a few years ago, also grown in the Marche, however, the grape grown in Abruzzo, on the hills just below the Apennines produce more important wine with bigger structure. The Ciavolich winery produces two Passerina wines from the same small vineyard, one sparkling and one still, the still version is an elegant white wine, refreshing, with a lively acidity and very delicate and dry taste. Perfect as a an aperitif or raw fish, only a few thousand bottles are produced.
The artisan who made it
Nestled in the Abruzzo hills, facing the Adriatic sea, is the small town of Miglianico, is located the Ciavolich winery. Founded in the late 1950's, the Ciavolich winery is now jointly run by wife and husband Chiara and Gianluca. Abruzzo is largely known for the Montepulciano d'Abruzzo and Trebbiano d'Abruzzo, but they also grow native grapes such as Cococciola and Passerina, only found in the oldest wineries and in very small quantity.
Be the first to review this product and you will receive a £10 voucher