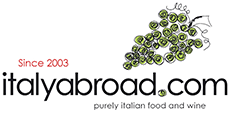 Spend £50.00 and get free delivery
£5.95 DELIVERY CHARGE
FREE DELIVERY FOR ORDERS ABOVE £50

Earn 12 reward points on this produce
Monferrato Bianco EnneEnne, l'Armangia (75cl)

Earn 12 reward points on this produce
Buy a case of 12 and save £15.59
(price per bottle £11.69 )
Why we love it
Wondering about the meaning of the name? "Figlio di ennenne" means "child of an unnamed person," because the grape variety used, i.e. Sauvignon blanc, cannot be mentioned on the label in connection with the appellation Monferrato (by law. The grapes come from the producers' own vineyards planted with Sauvignon Blanc. Harvest begins on Sept. 6th-17th and ends within two to three days. Vinification takes place partly in oak barrels and partly in stainless steel vats. The wine sits on the lees for 3-4 months at a temperature of 4-6°C. This white wine has an high alcohol content, with a pale straw colour with greenish hues that fade away over time. Its bouquet encompasses bananas, bell peppers, coffee, honey, hay and herbs with evident notes of smoke. On the palate, the taste is soft and full, with long persistence of the aromas. It is best put to use with tasty, and even rich dishes, as an alternative to medium-bodied red wines. Serving temperature: 12-14°C.
The artisan who made it
The L'Armangia winery have been making wines in Canelli, Piedmont, from 1850, and today they are amongst the top wineries of the area particularly with regard to growing and producing Barbera d'Asti and Moscato D'Asti. Ignazio, the owner and winemaker, is not your conventional winemaker, he knows his grapes as if they are his own sons and daughters and he knows what they can produce and he firmly believes in the Barbera d'Asti grape, but also grow a variety of other grapes including Albarossa, Sauvignon Blanc, Chardonnay and a very small vineyard of Pinot Nero that makes an amazing wine.
Be the first to review this product and you will receive a £10 voucher