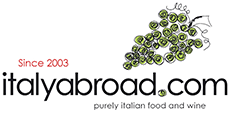 Spend £50.00 and get free delivery
£5.95 DELIVERY CHARGE
FREE DELIVERY FOR ORDERS ABOVE £50

Earn 12 reward points on this produce
Chardonnay, Tenuta San Jacopo (75cl)

Earn 12 reward points on this produce
Why we love it
A refreshing and crispy Chardonnay from Tuscany made only with the best grapes from a single vineyards located in the Arezzo area, this white wine shows aromas of citrus combined with more mature fruit, peach and pear. In the mouth is light, refreshing and with a lovely acidity and long end.
The artisan who made it
At the beginning of the century, three brothers from Milan, Vanni, Carlo and Marco Cattaneo , bought a decadent Tenuta San Jacopo (an 18th century estate) with the idea of bringing it back to its former glory. Their goal was to produce "great Tuscan and Chianti" wines, elegant and refined. They restored the old vines and then planted new ones wherever restoration wasn't possible and they decided to follow organic cultivation methods. As well as quality wines, the estate also produces a very limited quantity of organic olive oil which they obtain from the olive trees surrounding the vineyards.

Nick - 21/04/2017
I normally only really drink red wines (I don't suffer from those infamous "red wine headaches") , but I thought it'd be nice to have a white wine for a change and so I picked a chardonnay. Chardonnay definitely doesn't get the attention it deserves and this particular one certainly deserves a lot of attention because it is a fantastic white wine with a delightful aroma and a great taste. I highly recommend this chardonnay and if you're a novice wine drinker then this is a good place to start your wine drinking journey.