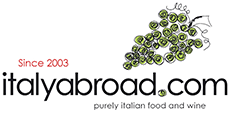 Spend £50.00 and get free delivery
£5.95 DELIVERY CHARGE
FREE DELIVERY FOR ORDERS ABOVE £50

Earn 11 reward points on this produce
Chardonnay, Ciavolich (75cl)

Earn 11 reward points on this produce
Buy a case of 12 and save £14.39
(price per bottle £10.79 )
Why we love it
Made with 100% Chardonnay grapes, this refined white wine is produced in the Montupoli, Miglianico area of the Italian region Abruzzo. The grapes are harvested manually by mid-August; they are soft pressed and fermented in casks stell tanks at controlled temperature. With its pale, yellow, light color, this Chardonnay smells of white flowers and fragrant scents of apple, pear, melon and with hints of citrus fruits. It is tangy, sharped and dry on the mouth, richly equipped with balanced acidity and long aromatic persistence. Serving temperature: 18 to 20°C Serving suggestions: Pizza, pasta, tagliatelle with meat sauce, lasagna. Excellent with a wide range of dishes from the diet Mediterranean as well as with white and red meat.
The artisan who made it
Nestled in the Abruzzo hills, facing the Adriatic sea, is the small town of Miglianico, is located the Ciavolich winery. Founded in the late 1950's, the Ciavolich winery is now jointly run by wife and husband Chiara and Gianluca. Abruzzo is largely known for the Montepulciano d'Abruzzo and Trebbiano d'Abruzzo, but they also grow native grapes such as Cococciola and Passerina, only found in the oldest wineries and in very small quantity.
Be the first to review this product and you will receive a £10 voucher