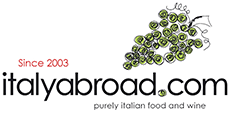 Spend £50.00 and get free delivery
£5.95 DELIVERY CHARGE
FREE DELIVERY FOR ORDERS ABOVE £50

Earn 12 reward points on this produce
Prosecco di Valdobbiadene, La Farra (75cl)

Earn 12 reward points on this produce
Buy a case of 12 and save £17.39
(price per bottle £11.04 )
Why we love it
Made from glera grapes grown in the heart of the Prosecco area, the Valdobbiadene, from the Nardi brothers, this Prosecco di Valdobbiadene has a very elegant and delicate nose with floral hints and soft, just right acidity, to be enjoyed on its own or to accompany light fish dishes.
The artisan who made it
Right in the middle of the Valdobbiadene region in Veneto , at the heart of the Prosecco superiore area, is located the La Farra winery and vineyards, owned by the three Nardi brothers and their sister. La Farra have been making Prosecco and sparkling wines seemingly forever and yet it is only in the last 20 years that they have started bottling wine under their own name and are now one of the most appreciated Prosecco.

Aine - 05/06/2009
Read about this in a review in The Times by Rob Tyrer. This prosecco is truly remarkable - not the cloying rubbish that's often passed off as prosecco (and yet sells by the barrel) but is nowt more than fizzy bad wine. It's light and refreshing and slips down very easily indeed, but not before dancing off the back of the palate. Already planning to order more of this little wonder. For a tenner it's very hard to beat (bought two cases on the strength of Rob's review - and ever so glad I did!)