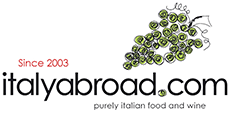 Spend £50.00 and get free delivery
£5.95 DELIVERY CHARGE
FREE DELIVERY FOR ORDERS ABOVE £50

Earn 30 reward points on this produce
Franciacorta Rose, La Valle (75cl)

Earn 30 reward points on this produce
Buy a case of 12 and save £36.59
(price per bottle £27.44 )
Why we love it
Obtained from Chardonnay and Pinot Nero grapes, vinified separately, left ageing on their own lees for at least 36 months in the La Valle cellar, this Franciacorta Rose' is elegant and powerful at the same time, can be drunk as an aperitif or can match important dishes, is complex and rich, harmonious.
The artisan who made it
La Valle winery, owned by the Pezzola family, is located in Rodengo Saiano in the heart of the picturesque hills of Franciacorta, just a few kilometres away from the beautiful Lake Iseo and Brescia in Lombardy. The winery was founded in 1990 by Eugenio and Giulia Pezzola and is currently run by their nephew, Stefano Camilucci. The Franciacorta is the Italian alternative to Champagne and the whole area enjoys a unique and rather extraordinary microclimate where they grow Chardonnay, Pinot Bianco and Pinot Nero. In 1993, the first three thousand bottles of the millésime (a few bottles of which are still jealously guarded) were produced.
Be the first to review this product and you will receive a £10 voucher