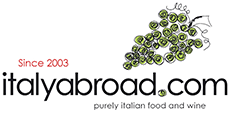 Spend £50.00 and get free delivery
£5.95 DELIVERY CHARGE
FREE DELIVERY FOR ORDERS ABOVE £50

Get in touch if you would like to be informed when back in stock
Earn 22 reward points on this produce
Franciacorta Brut, La Romantica (75cl)

Get in touch if you would like to be informed when back in stock
Earn 22 reward points on this produce

Buy a case of 12 and save £26.99
(price per bottle £20.24 )
Why we love it
Franciacorta is the Italian response to Champagne even though there are plenty more classic method, which involves a secondary fermentation in the bottle, sparkling wines made in Italy. This Franciacorta Brut from La Romantica is made only with Chardonnay grapes slightly aged to add structure and complexity to the wine, without overpowering the fruitiness and freshness of the grape. This wine can be drunk on its own but also to accompany fish courses.
The artisan who made it
La Romantica is a relatively new Franciacorta producer, however, the people behind it are not new to wine, they have been producing wine in the Lugana area for generations, they are the Avanzi family, that due to their love for wine, as soon as the Franciacorta estate became available, they decided to purchase it and built a very modern winery. La Romantica like the majority of Franciacorta producers, are a small winery with only a few hectares where they grow Chardonnay and Pinot Noir, the other grape allowed in the wine is Pinot Bianco. Their approach to Franciacorta is to find the perfect balance between fruit and freshness of the wine with a short ageing to provide the wine with extra structure and so far, the balance has been found.
Be the first to review this product and you will receive a £10 voucher