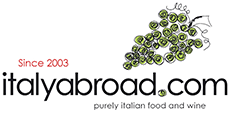 Spend £50.00 and get free delivery
£5.95 DELIVERY CHARGE
FREE DELIVERY FOR ORDERS ABOVE £50
Earn 23 reward points on this produce
Ui 117 Valtellina Superiore Inferno, Rivetti & Lauro (75cl)
Earn 23 reward points on this produce
Why we love it
This red wine takes its name from the vineyard location map number, a vineyard also called Inferno, hell, and the results is a from "hell" red wine with a complex nose with, cherry and vanilla hints, full, warm and intense on the palate. A wine with a long ageing potential.

Ideal with red meat, such as beef fillet or sirloin.
The artisan who made it
Rivetti & Lauro is a dream come true. The Valtellina is a mountainous area with vineyards planted on terraces where everything is done manually, including harvesting, and in these mountains Rivetti & Lauro, two friends, decided to follow their dream and passion and making wine. The Nebbiolo is their main grape, Nebbiolo is a great grape that gives it best on these extreme climates, vinified in red and white, but are slowly introducing new grapes to be blended with the Nebbiolo to produce even more outstanding wines.
Be the first to review this product and you will receive a £10 voucher