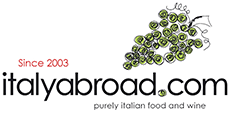 Spend £50.00 and get free delivery
£5.95 DELIVERY CHARGE
FREE DELIVERY FOR ORDERS ABOVE £50

Earn 22 reward points on this produce
Tilò Rosso, Ramoino (75cl)

Earn 22 reward points on this produce
Why we love it
Made from a blend of Syrah and Rossese grown in Liguria, and then aged for 1 year in wood and an additional 3 in the bottle and only made in exceptional vintages and about 1000 bottles per vintage, this is a great red wine. With a very complex nose with fruity and spicy notes, in the palate has a great structure, is smooth, velvety, soft with a very long finish. This red wine is perfect with roast, game and mature cheeses.
The artisan who made it
The Ramoino is a family run winery now at the third generation, growing the typical grapes of the Ponente Ligure, Rossese, Pigato and Vermentino all DOC wines. The Ramoino family believes that outstanding wines start in the vineyards with the perfect combination of sun, soil and passion. There is not much land in Liguria, closed in between the sea and the mountains and all vineryards are located in steep hills where everything has to be done manually, from harvesting to carrying the grapes to the winery resulting in perfect grapes for outstanding wines.
Be the first to review this product and you will receive a £10 voucher