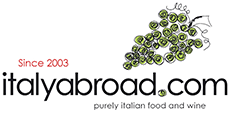 Spend £50.00 and get free delivery
£5.95 DELIVERY CHARGE
FREE DELIVERY FOR ORDERS ABOVE £50

Earn 8 reward points on this produce
Negroamaro, Cantine de Falco (75cl)

Earn 8 reward points on this produce
Buy a case of 12 and save £10.78
(price per bottle £8.09 )
Why we love it
Made with 100% Negroamaro grape, this red wine is created in the Salento wine producing area in the Puglia region (SE of Italy). It is a wine with a dry and harmonic taste, an intense ruby colour with brilliant reflections.
The artisan who made it
The De Falco winery, now with Gabriele the current generation, has years of experience producing high quality wines in the very heart of the Salento area, at the heel of Italy. Puglia is one of the largest wine regions in Italy and its truly fantastic climate not only produces native grapes but also provides the perfect environment to grow a large variety of international grapes, to produce big and bold wines.
Be the first to review this product and you will receive a £10 voucher