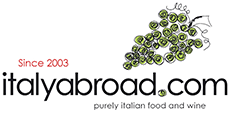 Spend £50.00 and get free delivery
£5.95 DELIVERY CHARGE
FREE DELIVERY FOR ORDERS ABOVE £50

Earn 25 reward points on this produce
Montepulciano d'Abruzzo Antrum, Ciavolich (75cl)

Earn 25 reward points on this produce
Buy a case of 12 and save £31.19
(price per bottle £23.39 )
Why we love it
Too often the name Montepulciano d'Abruzzo is associated to easy to drink, almost too easy, red wines, however, the grape itself is a fantastic one, because it has all characteristics a grape should have to produce great wines, it is down to the wine maker to decide which wines to make. Ciavolich, like all our other producers, works hard to produce the very best they can and Divus is the proof that not only the grape can make great wine but also the passion Chiara and her team put into making wine.

Made from Montepulciano d'Abruzzo grapes grown in the oldest vineyards of the winery, manually harvested, the wine is then left ageing for about 4 years in oak barrels before being bottled. The result is a very elegant Montepulciano d'Abruzzo, a meditation wine, a wine to sip and enjoy with friends and family, a celebration wine.

The wine has a very complex nose with vanilla notes evolving into fruity notes, on the palate, is warm, smooth, soft tannins, velvety with a nice acidity, and a never ending after taste. This wine can pair very important and rich courses or mature cheeses.
The artisan who made it
Nestled in the Abruzzo hills, facing the Adriatic sea, is the small town of Miglianico, is located the Ciavolich winery. Founded in the late 1950's, the Ciavolich winery is now jointly run by wife and husband Chiara and Gianluca. Abruzzo is largely known for the Montepulciano d'Abruzzo and Trebbiano d'Abruzzo, but they also grow native grapes such as Cococciola and Passerina, only found in the oldest wineries and in very small quantity.
Be the first to review this product and you will receive a £10 voucher