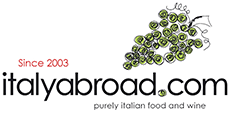 Spend £50.00 and get free delivery
£5.95 DELIVERY CHARGE
FREE DELIVERY FOR ORDERS ABOVE £50

Earn 17 reward points on this produce
Merlot, Scubla (75cl)

Earn 17 reward points on this produce
Buy a case of 12 and save £21.59
(price per bottle £16.19 )
Why we love it
An elegant, classy wine made from 100% Merlot grapes from a very low yielding vines aged in French oak for 12 months... This wine bursts with roses and tobacco aromas and underlying hints of vanilla. It is harmonic in the mouth, elegant and with a lingering aftertaste...
The artisan who made it
Roberto Scubla is an amazing person who is very passionate about his wines. He took a big risk and left a safe job in the bank for an uncertain future amongst the vines and he has truly succeeded in what he was trying to achieve. His winery and vineyards are located in the Colli Orientali area of Friuli, north east of Italy, near the Slovenian border, where he grows native grapes like the Friulano and Verduzzo but also grapes that have found an ideal environment in Friuli such as the Merlot and Cabernet Sauvignon or the Sauvignon and all his wines have plenty of character and elegance.
Be the first to review this product and you will receive a £10 voucher