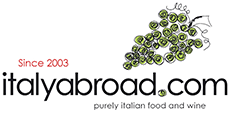 Spend £50.00 and get free delivery
£5.95 DELIVERY CHARGE
FREE DELIVERY FOR ORDERS ABOVE £50

Earn 27 reward points on this produce
Lagrein Riserva, Egger Ramer (75cl)

Earn 27 reward points on this produce
Why we love it
Made from Lagrein grapes harvested from an old, single vineyard, this red wine is then aged for one year in small French barrels. The result is a wine produced in very limited quantity, with a complex nose with vanilla and red fruits hints, in the mouth it is full, smooth, lively acidity and fruity flavour with a very long aftertaste.
The Lagrein grapes is a native grape of Trentino Alto Adige and for more information you can visit our grape guide in the
community
section
The artisan who made it
The Egger Ramer winery can be found in the heart of the city of Bolzano in Alto Adige, Trentino, north of Italy, just below the Alps. One of the characteristics of the Alto Adige wine producers is their limited dimension as a result of the topographic conditions of the area and Egger Ramer is no exception to this and they only own a few hectares of vineyards producing the typical Alto Adige grapes, including Lagrein, Muller Thurgau and Gewürztraminer. Peter, the current generation , along with his wife, are now in charge of the winery.
Be the first to review this product and you will receive a £10 voucher