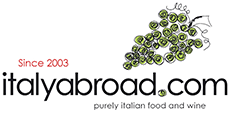 Spend £50.00 and get free delivery
£5.95 DELIVERY CHARGE
FREE DELIVERY FOR ORDERS ABOVE £50

Earn 40 reward points on this produce
Brunello di Montalcino, Le 7 camicie (75cl)

Earn 40 reward points on this produce
Buy a case of 12 and save £48.59
(price per bottle £36.44 )
Why we love it
This outstanding Brunello di Montalcino is produced in the Castelnuovo dell'Abate zone. Made with 100% Sangiovese Grosso, it has a bright, ruby red colour with elegant spice and cherry notes; it is extremely harmonious with a fantastic persistency.
The artisan who made it
The village of Castelnuovo dell'Abate is located south, less than 10km away from Montalcino and it is where the small estate called "Le 7 Camicie" ,the 7 shirts which in Italian is a way of saying of someone who has worked very hard, abandoned until it was bought in 2000 by brother and sister, Francesco and Laura. Approximately 5.5 hectares of vineyards, where they grow the typical Sangiovese grapes, used in the making of their Brunello di Montalcino and Rosso di Montalcino.
Be the first to review this product and you will receive a £10 voucher