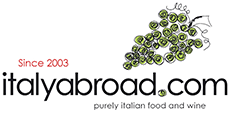 Spend £50.00 and get free delivery
£5.95 DELIVERY CHARGE
FREE DELIVERY FOR ORDERS ABOVE £50

Get in touch if you would like to be informed when back in stock
Earn 9 reward points on this produce
Bardolino, Monte dei Roari (75cl)

Get in touch if you would like to be informed when back in stock
Earn 9 reward points on this produce
Buy a case of 12 and save £11.99
(price per bottle £8.99 )
Why we love it
Made from grapes grown in vineyards planted along the Lake of Garda, in the commune of Bardolino, this red wine is light and easy to drink... It has a lively bouquet, with scents of red fruit with hints of strawberries and red cherries. In the mouth, it is fruity and with a pleasant touch of acidity that leaves a clean finish, all you would expect from a Bardolino.
The artisan who made it
Monte dei Roari is a very small winery situated between the area of the Custoza DOC and Bardolino DOC in Veneto, only a short distance away from the stunning lake of Garda. Alessia is now in charge of the family winery and she is very passionate about winemaking and strongly believes in following nature's cycles, so she has recently moved all wine production into biodynamic to allow the wine the time it needs.
Be the first to review this product and you will receive a £10 voucher