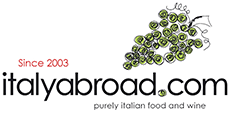 Spend £50.00 and get free delivery
£5.95 DELIVERY CHARGE
FREE DELIVERY FOR ORDERS ABOVE £50

Earn 13 reward points on this produce
Barbera La Polveriera, La Celata (75cl)

Earn 13 reward points on this produce
Buy a case of 12 and save £16.79
(price per bottle £12.59 )
Why we love it
Made with Barbera grapes grown in the Colli Piacentini area in Emilia Romagna and aged in barriques of first and second passage for 15 months, this is an outstanding red wine, with a rich and complex nose with spices and black fruit hints, on the palate if full, warm, velvety, smooth and a very long finish.

This wine is suitable for vegan.
The artisan who made it
On the hills of Piacenza, on the Colli Piacentini, on the borders between Lombardia and Emilia Romagna, Luigi, Gino, to his friends, Molinelli makes his own wines. Owner and winemaker, his appearance is reminiscent of a crazy scientist, however, he is a fantastic person to talk to about wine and life in general. Gino is a fairly unconventional wine maker, from the grapes he grows, unusual for the area, to his wine making processes, his wine certainly won't leave you indifferent. Gino is also greatly privileged to share his name with a variety of grape, the Molinelli grape, this grape was discovered in his vineyards in the 1960's and, as such, he is the only producer of this grape variety and he uses it to make a fantastic passito.
Be the first to review this product and you will receive a £10 voucher