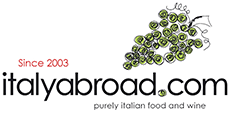 Spend £50.00 and get free delivery
£5.95 DELIVERY CHARGE
FREE DELIVERY FOR ORDERS ABOVE £50

Earn 30 reward points on this produce
Barbera d'Asti Superiore "Vignali", l'Armangia (75cl)

Earn 30 reward points on this produce
Buy a case of 12 and save £37.19
(price per bottle £27.89 )
Why we love it
This is where the Barbera d'Asti reaches its top and proves that can be much more than a Barbera d'Asti. Made only with selected grapes from old vines, this wine after the initial fermentation is put into small barrels for up to 22 months until ready, followed by a short period in big barrel.. The result is an outstanding Barbera d'Asti, as great as it can get, with a rich and complex nose with vanilla, cherry, smoke and many more. In the mouth it is full, big, structured, smooth and round with the lively acidity that characterise the Barbera d'Asti... A true masterpiece!
The artisan who made it
The L'Armangia winery have been making wines in Canelli, Piedmont, from 1850, and today they are amongst the top wineries of the area particularly with regard to growing and producing Barbera d'Asti and Moscato D'Asti. Ignazio, the owner and winemaker, is not your conventional winemaker, he knows his grapes as if they are his own sons and daughters and he knows what they can produce and he firmly believes in the Barbera d'Asti grape, but also grow a variety of other grapes including Albarossa, Sauvignon Blanc, Chardonnay and a very small vineyard of Pinot Nero that makes an amazing wine.
Be the first to review this product and you will receive a £10 voucher