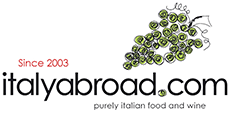 Spend £50.00 and get free delivery
£5.95 DELIVERY CHARGE
FREE DELIVERY FOR ORDERS ABOVE £50

Earn 17 reward points on this produce
Dadelio Bianco, Icardi (75cl)

Earn 17 reward points on this produce
Buy a case of 12 and save £20.99
(price per bottle £15.74 )
Why we love it
This table white wine is made with 70% Cortese and 30% Moscato Bianco grapes... The Dadelio Bianco is full-bodied; that is thanks to the grapes being cultivated in harmony with their natural cycle and with the utmost respect for the soil. Its bouquet is fruity and intense and the wine is tangy and well balanced. This wine is biodynamic, which means the soil undergoes annual deep-tillage and vivication by grass and weeds earthing up; biodynamics preparations are then sprayed onto the soil to favour the natural humus formation.
The artisan who made it
The Icardi winery, located in Piedmont, is run by brother and sister Claudio and Mariagrazia,they have taken over from their father, who founded the winery. Claudio is an oenologist and a firm believer in organic methods and as such, some of their vineyards are grown following biodynamic techniques. Mariagrazia, on the other hand, works in the winery and travels around the world to promote their wines and have vineyards in some of the best area of Piedmont, from Barolo to Barbaresco, from Asti, to Alba, including a small vineyard of Pinot Nero.

Nick - 21/04/2017
I don't normally drink white wines and I wasn't familiar with this one so I was a little sceptical about trying it, but some friends persuaded me to give it a try. Well, I tell you what, I'm glad they did because this wine was absolutely fantastic! Me and my friends got together and tasted it and there wasn't a single person sat at that table who didn't like it. We'll definitely be buying more.