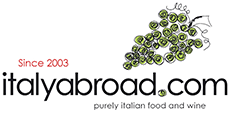 Spend £50.00 and get free delivery
£5.95 DELIVERY CHARGE
FREE DELIVERY FOR ORDERS ABOVE £50

Earn 24 reward points on this produce
Recioto della Valpolicella Classico, Gamba (50cl)

Earn 24 reward points on this produce
Why we love it
The Recioto della Valpolicella is the traditional dessert wine of the Valpolicella...

For this Recioto della Valpolicella only the best, hand picked grapes, left outside to dry for about 4 months, are used, and the result is an unctuous red dessert wine with a complex nose. A meditation wine with a rich nose, with cherry and red fruit notes, whilst in the mouth is warm, sweet with a pleasant acidity and smooth tannins.

The Recioto find its perfect match in chocolate based desserts.
The artisan who made it
Over the generations, the Gamba winery has been passed down from father to son and it is now run by the three brothers Giovanni, Giuseppe and Martino helped by their own sons and daughters. Located right in the heart of the Valpolicella Classico area and spanning six acres, they grow the classic Valpolicella grapes, from Corvina to Rondinella with which then they make the classic Valpolicella wines, from valpolicella to amarone, from valpolicella ripasso to a recioto della valpolicella.
Be the first to review this product and you will receive a £10 voucher