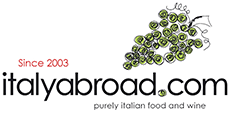 Spend £50.00 and get free delivery
£5.95 DELIVERY CHARGE
FREE DELIVERY FOR ORDERS ABOVE £50

Earn 24 reward points on this produce
Passito Montes, Cantina Avanzi (50cl)

Earn 24 reward points on this produce
Buy a case of 12 and save £29.99
(price per bottle £22.49 )
Why we love it
Only four grape pickers have access to the Montes vineyard to select the grapes to use for this wine, only the perfect ones are picked. The grapes are then "forgotten" to dry in a room temperature controlled room and when... The grapes are then pressed to make this outstanding dessert wine with a great structure. This wine has a rich fruity nose, with notes of cherry and strawberry jam; in the mouth, it is clean, elegant, fruity and very smooth with a never ending finish. Ideal for biscuits and fruity based desserts.
The artisan who made it
The Avanzi winery, located on the shore of Lake Garda, has been making wine for three generations, growing local grapes from Trebbiano di Lugana to produce their Lugana to the less known Groppello and Marzemino, together with international grapes such as Cabernet Sauvignon. Nicola, together with his brother and cousins, the current generation together with the previous one still actively involved, work tirelessly to make outstanding wines.
Be the first to review this product and you will receive a £10 voucher