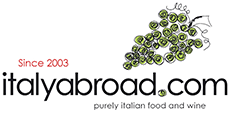 Spend £50.00 and get free delivery
£5.95 DELIVERY CHARGE
FREE DELIVERY FOR ORDERS ABOVE £50
Umbria
Umbria is a central Italian region and it is also the only region to have no coastline or international border, however, the region more than makes up for its lack of coastline with its stunning landscape comprised of beautiful rolling hills and towering mountains.

Umbria is not just landscapes, it is also the town of Assisi (a UNESCO World Heritage Site and also the hometown of St Francis) with its imposing Basilica of Saint Francis of Assisi, the building in which he was both born and then later died. There is also the town of Spoleto, with fantastic examples of medieval and renaissance architecture such as the Palazzo della Signoria, which is now a museum. Another particularly beautiful part of this region is the Cascate della Marmore waterfalls a man-made waterfall created by the ancient Romans and it is one of the tallest in Italy and the tallest man-made waterfall in Europe.

Umbria is also the Italian capital of black truffles, it produces the largest quantity. Food in Umbria, not having access to the sea, is mainly meat, from pork to lamb and game. Wine production is not massive, Umbria is the fourth smallest producer of wine in the country, however it makes some of the most known Italian wines, the Orvieto on all its versions, named after the Umbrian town of Orvieto, Grechetto or the red wine Sagrantino di Montefalco, a DOCG wine made with Sagrantino grapes. As well as wine production, Umbria is also known for olive oil.