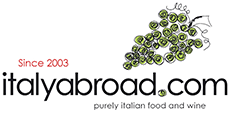 Spend £50.00 and get free delivery
£5.95 DELIVERY CHARGE
FREE DELIVERY FOR ORDERS ABOVE £50
Tuscany
Tuscany (Toscana, in Italian) is one of the most famous Italian regions and a popular tourist destination. Tuscany is a region with a profound artistic history and is considered to be the birthplace of the Italian renaissance and it was home to worldwide known artists including Leonardo Da Vinci and Michelangelo.

Tuscany is Florence, Firenze, with its Ponte Vecchio and the Uffizi Gallery, the Cathedral and Michelangelo's David, just to mention a few. Tuscany is also Siena with Piazza del Campo and the Palio, Pisa and the leaning tower, which was completed in the fourteenth century and it was the location from which Galileo Galilei worked on his experiments relating to gravity, the Medieval town of San Gimignano with its remaining towers, which is classed as a UNESCO World Heritage Site.

Tuscany is not just history and monuments but beautiful landscapes, the Maremma and its coastline, the sea by Castiglione della Pescaia is considered to be one of the best seas in Italy. Tuscan cuisine is fairly rustic and has a focus upon bread, vegetables and other basic ingredients. Among the most popular dishes of this region is the bistecca fiorentina, made with meat from the Chianina breed, a native Tuscan cattle, and there is also a well known fish dish called cacciucco soup. Tuscany is also famous for its biscuits and cakes, from cantuccini to panforte, to panpepato to brutti ma buoni, or the delicious castagnaccio as well as buccellato.

Tuscany is the most endearingly famous of all Italian wine regions, thanks to the romantic glamor of its endless rolling hills, cypress-lined country roads and hilltop villages. But even without all of this, evaluated on the merits of its wines alone, Tuscany stands tall, its reputation founded on wines such as Chianti, Brunello di Montalcino and Vino Nobile di Montepulciano.

Today, Tuscany is one of the most famous and prolific wine regions anywhere in Europe. Its vineyards produce an array of internationally recognised wines in various styles.

Climate is a vital factor in this region's success as a wine region. Warm, temperate coastal areas are contrasted by inland areas (particularly those in the rolling hills for which the region is so famous), where increased diurnal temperature variation helps to maintain the grapes' balance of sugars, acidity and aromatics. One variety that particularly thrives on these hillside vineyards is Tuscany's signature red grape, the Sangiovese.
Our producers from Tuscany
Produce from the region Tuscany