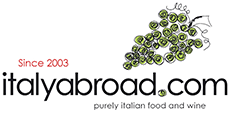 Spend £50.00 and get free delivery
£5.95 DELIVERY CHARGE
FREE DELIVERY FOR ORDERS ABOVE £50
Trentino Alto Adige
Trentino Alto Adige is an Italian region located on the border between Italy and Austria and it is divided into two sub regions, Trentino, where the majority of the population speak Italian and Alto Adige, where German is the other official language, almost creating two different communities.

Much like Friuli Venezia Giulia, the UNESCO World Heritage Site of the Dolomites, group several regions including Trentino Alto Adige and Trentino Alto Adige offers plenty of ski resorts during the winter that become full of tourists wanting to admire the scenery during the summer.

This is also a region with fascinating buildings and monuments and various castles, including the stunning Tyrol castle, now home to the South Tyrolean Museum of History. Trentino is also famous for its apple orchards, one of the biggest producers in the world, with an apple trail in the stunning Val di Non. Trentino Alto adige is also famous for its enchanting Christmas markets, especially the ones held in Bolzano and Merano, that attract visitors from all over the world. The local food includes polenta, speck and plenty of other pork specialties and cheeses, due to the clean air and grazing land offered by the Dolomites.

Trentino Alto Adige is Italy's northernmost wine region, located right on the Italian border with Austria. Wines from Trentino Alto Adige bear all the marks of a region with a cultural and political past as dramatic and complex as its topography. While Germanic varieties such as Muller Thurgau and Sylvaner reign supreme in some of the region's vineyards, in others the local Lagrein and Schiava grapes hold sway, alongside increasing quantities of Pinot Grigio, Chardonnay, Pinot Noir, Pinot Bianco and Sauvignon Blanc.
Our producers from Trentino Alto Adige
Produce from the region Trentino Alto Adige