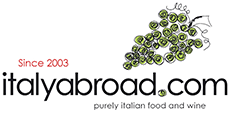 Spend £50.00 and get free delivery
£5.95 DELIVERY CHARGE
FREE DELIVERY FOR ORDERS ABOVE £50
Sicily
Sicily (Sicilia, in Italian) the largest island in the Mediterranean, is an incredibly beautiful island with a hugely colourful and varied landscape of hills, mountains and beaches that look out upon the stunning expanse of the warm, clear sea.

Among the breathtaking landscapes of the region there is the famous volcano called Mount Etna, which is the largest active volcano in Europe and it is also an incredibly popular tourist attraction that receives thousands of visitors each year. Etna is recognised as a UNESCO World Heritage Site and in particularly cold and snowy winters seeing the volcano covered by snow is breathtaking.

Sicily is surrounded by smaller islands including the astonishing Aeolian Islands (also UNESCO World Heritage Sites) with its pristine beaches or Pantelleria or the Aegadian Islands. In Sicily the food is wonderful and unique, due to influences coming from the different civilizations that have ruled the island, from Spanish to Arabic.

Sicily is Italy's southernmost region, and the largest island in the Mediterranean Sea. For more than 2500 years Sicily has been a significant center of Mediterranean agriculture and viniculture, although the reputation and style of its wines has changed significantly over that time.

Blessed with consistently bright sunshine and reliably moderate rainfall, Sicily's classic Mediterranean climate is ideally suited to the production of wine grapes. The warm, dry climate means that mildews and rots are kept to a minimum, particularly in well-ventilated areas which benefit from coastal breezes. This low disease pressure means that chemical sprays are hardly needed, so much Sicilian wine is produced from organic grapes. Alongside grapes and wine, Sicily's key exports are the cereals, olives and citrus fruits on which its economy has been based for centuries.
Our producers from Sicily
Produce from the region Sicily