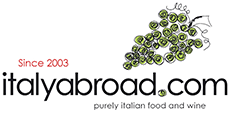 Spend £50.00 and get free delivery
£5.95 DELIVERY CHARGE
FREE DELIVERY FOR ORDERS ABOVE £50
Piedmont
Piedmont is an astoundingly beautiful region located on the north west of Italy, bordering with Aosta Valley, surrounded by the highest mountains of the Alps, its name translates to "the foot of the mountains". Piedmont or Piemonte in Italian is a perfect region for mountains lovers, whether skiing during the winter or just climbing and walking during the summer.

The capital of this region is Turin, until 1864 the first Italian capital during the Savoy reign, that still preserves some of the architecture and buildings of the period, including the very grand Residences of the Royal House of Savoy or the Mole Antonelliana, a monumental building started during the Savoy era, and originally conceived as a synagogue, now a museum and considered to be the tallest museum in the world.

Turin has a rich culture and history, and it is well known for its renaissance, baroque and neo classical architecture. But Piedmont is not just Turin, it is also Vercelli, with its cathedral and synagogue, Asti with is Roman remains and Verbania, located on the shore of the Lake Maggiore. And Piedmont is also food, the slow food movement was conceived here and the Salone del Gusto or Cioccolatò, a popular and very famous chocolate fair, are held here every year or the truffles, Alba is its capital with its white truffles being the most expensive in the world.

Piedmont is also one of the main wine producing Italian regions, with around 40% of DOC and DOCG wines being made here, from Barolo to Barbaresco, from the Barberas, Alba ad Asti, to the Dolcetto or Gavi and Arneis only to mention a few. There are two major features affecting the weather in Piedmont and therefore wine production, the ice cold Alps and the warm Mediterranean. The tug of war (a.k.a. Diurnal) temperature variation makes the whole area fill up with fog in the morning that slowly burns off during the day. This means the land higher up on the hills gets more sun. More sun = happy grapes = good wine.
Our producers from Piedmont
Produce from the region Piedmont