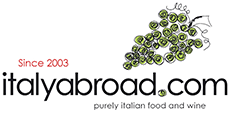 Spend £50.00 and get free delivery
£5.95 DELIVERY CHARGE
FREE DELIVERY FOR ORDERS ABOVE £50
Molise
The region of Molise is fairly young compared to the other Italian regions as it was originally part of Abruzzi e Molise until 1963 and in 1970 the split became effective and the region of Molise was born.

Molise is situated in the centre of Italy between the Apennines and the Adriatic Sea and has a lot to offer. Nature, with the National Park of Abruzzo, Lazio and Molise, history with fascinating sites like the ruins of Saepinum, in Sepino, a Samnite town captured by the Romans in 293 BC, or the Fontana Fraterna, a stunning public fountain, built in the 13th century, these are only some of the treasures of this still largely undiscovered region.

Or traditions, like the bagpipes, for which the town of Scapoli is famous for, and host a museum and the International Bagpipe Festival with enthusiasts coming from all over the world. Molise is also winter sports with the resorts of Campitello Matese and Capracotta and sandy beaches surrounded by Mediterranean vegetation.

The food of Molise shares similarities with Abruzzo, though there are some small variations in the ingredients used, but it has its own specialties as well, like the caciocavallo or the fior di latte amongst the cheeses and the saggicciotti amongst the salami. Molise is the third smallest wine producer in Italy and therefore its wines are little known outside Italy, but their quality is very good. The main grapes are Tintilia and Montepulciano for the reds and Falanghina for the whites.