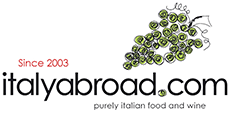 Spend £50.00 and get free delivery
£5.95 DELIVERY CHARGE
FREE DELIVERY FOR ORDERS ABOVE £50
Marche
Marche is a hilly and largely mountainous central Italian region, but it also has some lovely beaches with delightfully golden sands and is a region that is somewhat varied in climate due to its location with the Apennine Mountains to the west and the Adriatic Sea to the east and so the further inland, the colder it is; and the closer to the sea, the warmer it is and it is a region that can be an all year round destination.

Marche is a small region with small cities, and the most picturesque is Urbino, which is a UNESCO World Heritage Site steeped in Renaissance culture and harks back to the medieval period with its fascinating buildings and university. An event worth visiting for all Jazz lovers and it is the biggest of its genre in Italy, is the Ancona Jazz Festival that features every year some of the best jazz players in the world.

The food of this region is varied and flavourful with fantastic dishes such as the Brodetto, which is a type of fish soup composed of over fourteen different types of fish and truffle, easily found in the region. Marche is relatively a big wine producer with plenty of wines, mainly whites, Verdicchio is their most famous white wine, and reds, including the Rosso Conero and the Lacrima di Morro d'Alba.
Our producers from Marche
Produce from the region Marche