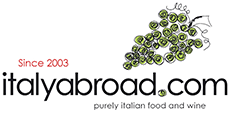 Spend £50.00 and get free delivery
£5.95 DELIVERY CHARGE
FREE DELIVERY FOR ORDERS ABOVE £50
Latium
The Latium region is found in the centre of Italy and is also one of the most important regions, not least because its capital is Rome and this is where the government reside. We all know Rome, Rome is a city where every single wall is full of history and there is no other place like it and if you haven't been yet, we believe it should be in everyone's Bucket list.

But Rome is also the Vatican City, with S. Peter's Cathedral and stunning buildings including the Sistine Chapel with its beautiful ceilings painted by Michelangelo, but be prepared for a long queue. Latium is not just Rome though, it is also the region where you can find two outstanding UNESCO World Heritage Sites, Hadrian's Villa (Villa Adriana) which belonged to, and was commissioned by, Emperor Hadrian, and Villa d'Este, which Cardinal Ippolito II d'Este built in 1550, both in Tivoli, about 15 miles from Rome.

Latium, or Lazio in Italian, also has a number of natural parks including the Castelli Romani Natural Park, with astonishing villas and medieval castles and the stunning Circeo National Park, situated along the coast, with clear water and breathtaking views. The region's reputation is mainly based on its white wines, the most famous wine of this region is a white wine called Frascati, which was described as "the golden wine" by the Romans. Cesanese and Castelli romani are also widely made.

Traditionally these wines were fat, rounded," abboccato" and made for immediate consumption. Today the styles are lighter, drier and crisper, however they are still designed for drinking young, characterized by their sharpness, high acidity and a lightness that makes them an ideal accompaniment to the local cuisine that includes bucatini all'amatriciana, saltimbocca alla romana and the porchetta, one of if not the most famous Italian street foods.
Our producers from Latium
Produce from the region Latium