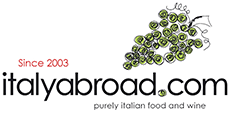 Spend £50.00 and get free delivery
£5.95 DELIVERY CHARGE
FREE DELIVERY FOR ORDERS ABOVE £50
Emilia Romagna
Emilia Romagna is considered to be the one of the most important regions, not just in Italy, for its gastronomy and wine making tradition, but it is much more than that. Emilia Romagna is also history with the oldest university in Europe, Bologna, or Ferrara, awarded World Heritage Site by Unesco for its beauty and cultural importance, and Modena for its cathedral, the Torre della Ghirlandina and Piazza Grande.

The name Emilia Romagna comes from the Via Emilia road, which the Romans used for the transportation of wine between its cities and this is a region that is bursting with tourist attractions with, perhaps, the most famous of these the Ferrari museum (Museo Ferrari) in Modena. The Museum was opened in 1990 and is a must visit for any car enthusiast and, as well as cars, it also displays trophies and photographs of Ferrari' s cars and drivers. But Emilia Romagna is also the Italia in miniature (Italy in miniature) a must see if visiting with children, an amusement park with over 200 small scale reproductions of Italy's most significant monuments, from Pisa's leaning tower to the Coliseum and San Marino, officially an independent state, located inside the region, only 10 km away from Rimini.

Emilia Romagna is also the river Po and its lagoons, the coast, " La Riviera Romagnola", night life and good life, and relaxing Spas and is widely known for its food and wine, from the egg filled tortellini pasta, to the tagliatelle, from the celebrated Balsamic Vinegar only made in the cities of Modena and Reggio Emilia to the Parmigiano Reggiano or Prosciutto di Parma or Culatello, everyone has tasted at least one food produced in the region.

As per the wines, Emilia Romagna is a rich, fertile region of northern Italy, and one of the country's most prolific wine regions. The region's geographical diversity is significant, and plays an important part in creating the various terroirs found here dividing the region in 3, with the Sangiovese being widely planted in the east, Lambrusco in the centre, and Barbera and Bonarda in the west.
Our producers from Emilia Romagna
Produce from the region Emilia Romagna