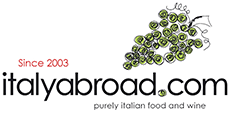 Spend £50.00 and get free delivery
£5.95 DELIVERY CHARGE
FREE DELIVERY FOR ORDERS ABOVE £50
Basilicata
Basilicata is a southern Italian region also known by the antic name of Lucania with the province of Potenza as its capital. There is only one other province in this region and it is the province of Matera. Basilicata is a tranquil region, largely untouched by modern life, with beautiful buildings and monuments dating back many centuries ago.

One of the fascinating monuments located in this region is the towering statue of the Christ the Redeemer which was built on Mount San Biago, on the town of Maratea, to remember where the old city once was. Beautiful and unique are the Sassi di Matera "Stones of Matera", ancient cave dwellings in the Italian city of Matera. Situated in the old town, they originate from a prehistoric troglodyte settlement and are suspected to be among the first human settlements in Italy, there are evidences that people were living here as early as the year 7000 BC.

Basilicata is also a seaside resort overlooking two seas, the Ionian Sea on the south-eastern side and the Tyrrhenian Sea on the southwest. The coast along the Tyrrhenian has unpolluted water and is renowned for the untouched nature of its sea beds. Basilicata is famous for its wheat and anything made with it, from bread to pasta.

When it comes to wine, Basilicata is largely unknown, the most known wine produced in this region is probably the Aglianico del Vulture, a different wine from the ones made with Aglianico grown in the neighbour Campania, though Malvasia, Primitivo and Montepulciano grapes are also grown here.