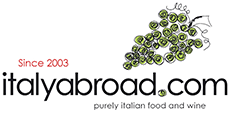 Spend £50.00 and get free delivery
£5.95 DELIVERY CHARGE
FREE DELIVERY FOR ORDERS ABOVE £50
Aosta Valley
Aosta Valley (Valle d'Aosta) is Italy's smallest and least populous region, just one-eighth the size of neighboring Piedmont. Located in the north west corner of Italy's, bordering with France and Switzerland, is the Aosta Valley (Valle d'Aosta, in Italian), mainly known as a ski resort than an all year round destination and due to its position along the borders of France and Switzerland, the Aosta Valley has adopted both Italian and French as its official languages, so you don't need to be fluent in Italian to visit, French is fine.

This little known Italian region is home to a number of beautiful medieval castles such as Fénis Castle and Saint-Pierre Castle, which is now the Aosta Valley Regional Museum of Natural Science, and the fascinating Megalithic Saint-Martin De Corléans archaeological site and park which covers an area of one hectare. Of course, due to the snowy conditions of this area, there is also plenty of opportunity for ski tourism all the way from November to June and beyond thanks to the highest mountains in Europe and a few glaciers.

Valle d'Aosta offers plenty of nature reserves and botanical gardens located in the region and the Paradisio Botanical Garden, located in the Gran Paradisio National Park is a particularly scenic one. The cuisine in this little known but nevertheless fantastic region is largely centred on ingredients such as potatoes, cheese and meat but the Aosta Valley is also wine.

Despite the region's small size and minimal fame, a wide range of both red and white wines are made here from a selection of both native and introduced grape varieties, the most important of which is Picotendro, the local form of Nebbiolo, other native grapes are Cornalin, Fumin and Petit Rouge, amongst the introduced grapes there are Petite Arvine, Syrah, Gamay and Chardonnay

Most vineyards in the Aosta Valley occupy the steep, south-facing slopes above the Dora Baltea river, a tributary of the Po. The dramatic topography and diminutive size of the valley mean that the area available for viticulture is limited and much of the valley floor, with its mineral-rich, well-watered soils, is simply too fertile for quality viticulture. As a result, many of the best vineyards here are on the lower slopes, and climb steadily up the slopes to top altitudes of around 1300m above sea level.
Our producers from Aosta Valley
Produce from the region Aosta Valley