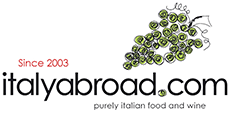 Spend £50.00 and get free delivery
£5.95 DELIVERY CHARGE
FREE DELIVERY FOR ORDERS ABOVE £50
Earn 12 reward points on this produce
Moscato d'Asti DOCG, l'Armangia (75cl)
Earn 12 reward points on this produce
Why we love it
This is one if not the best Moscato d'Asti, a great Moscato from a great producer. The Moscato d'Asti is a semi sparkling wine made in Piedmont, in the Asti area, and this Moscato comes from Canelli, a small village in the province renowned for it and L'Armangia is rated one of the best winery and the Moscato one of the best in the category. Made with Moscato Bianco grape, it is characterized by floral and fruity nuances, orange blossom, pears, golden apples, pineapple, moss and sage hues, reminiscent of summer.

This moscato is not just a dessert wine that matches perfectly with biscuits, non-creamy pastry and fruits, but it also combines unexpectedly well with fresh cold cuts and fermenting cheeses.
The artisan who made it
The L'Armangia winery have been making wines in Canelli, Piedmont, from 1850, and today they are amongst the top wineries of the area particularly with regard to growing and producing Barbera d'Asti and Moscato D'Asti. Ignazio, the owner and winemaker, is not your conventional winemaker, he knows his grapes as if they are his own sons and daughters and he knows what they can produce and he firmly believes in the Barbera d'Asti grape, but also grow a variety of other grapes including Albarossa, Sauvignon Blanc, Chardonnay and a very small vineyard of Pinot Nero that makes an amazing wine.

Chris - 08/06/2017
Tried several producers until I stumbled upon this one and it is miles better than any other we tried

Mike - 05/05/2017
This wine has become my wife favourite.. She doesnt want to drink anything else

Brenda - 20/04/2017
I had been thinking about trying this wine for ages and I finally decided to give it a try a few weeks ago and it is one of the best wines I have ever had the pleasure of tasting. My sisters loved it too, so I've already gone and ordered a full case ready for my oldest sister's birthday next week!